Why does Local Businesses need a website
Why does local Businesses need a website
It's no simple task to run your own business, and your to-do-list will never stop.
That said, when it comes to the online visibility, you should not use it as an excuse for short cuts.
It is essential to position yourself online with a strong, professional destination, starting with your website, and giving customers the impression that you mean business and the motivation to engage more with their business.
"83% of surveyed consumers( In the US) reported that having a website and using social media was a factor considered of high importance when choosing small businesses."

6 Excuses Local Businesses Make For Not Having a Website in 2021
I don't need a website
4.66 Billion adults use the internet in 2021(Data report, 2020)
96% of adults aged 18-55 are on the internet (almost everyone in that age group).
On average, internet users spend 6 hours and 30 minutes online each day (Bond Cap, 2019).
So, this makes sense that your business must be online with a well-articulated website.
2) My industry isn't online
wow! Thats Awesome! That means less competition for you when you get online
65% of global internet users research products online
Over 90% of people own an internet-connected mobile phone. Your customers do too.
3) I don't have the money
There are dozens of Do-It-Yourself website builders out there, including Weebly, Wix, and Squarespace.
You don't need to spend thousands of dollars on a custom website design. There are more affordable web designers available than ever before.
You can hire an overseas freelancer via sites like Upwork, Elance, and Freelancer.
4) I have enough customers
You never know about the missed opportunities your customers found elsewhere.
50% of all mobile searches are conducted with the hopes of finding local results.
Your customers are looking for you. 61% of those searches result in a purchase.
5) I use social media instead to grow my business
Great! That's definitely part of any Business's Marketing Strategy
You're indeed posting regular content, but what are you linking to?
How do you capture sales leads?
Your followers could be your customers.
Bigger is better & Content is King. Leverage SEO. Businesses with websites made with Targeted content Strategy get 6x more sales/leads than websites with No Content Strategy Or No SEO.
6) I don't have enough time to manage Website
Do you have time for:

A cup of coffee?
Reading an email?
Calling your Friends & family?

That's how long it takes to manage a website. (well, except maybe that last one)
Many companies also offer managed website services. You'll never have to touch it.precisly
Six Reasons Websites Are so much Important for Small Businesses .
Why does local Businesses need a website?
As a matter of fact -Website is your 24/7 sales person
A website is a 24/7 marketing tool for a small business, allowing them to promote their brand without extensive effort
Window Shopping has changed now!
Walking down Main Street is not the only way people nowadays go to shops and other small businesses.
Clients are constantly looking for places where they plan to buy next on routine Yahoo, Bing, Google, Yelp and other online sites.
Ensure that you have a website, but also that you're represented by each of the online search engines, review sites and other online spots your business can be considered for customer review in the first place on these websites.
Beyond having your URL address available, also be sure your street address, phone number, and email ID are easily visible.
Social media links can't hurt, either, but only include these if you are actually active on social media.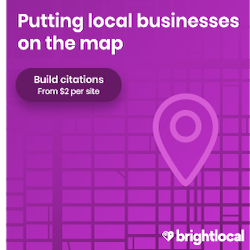 Consumers are searching for your Business online
A website drives customers to your storefront. Consumers are searching for businesses online every single day and 50% of mobile website visitors are visiting the store within one day (Google).
Looking for Business loans? Banks look at your Biz website
A website helps a business establish credibility with various people.
Banks look to company websites when providing business loans, and customers look at company websites before they make an in-person visit.
First Impressions Count
Well, the Reality is – we live in a world where people from Google before shopping visit websites like Yelp prior to their purchase and check-in through Facebook during their days.
That's why you want to make the best impression of your first impression. Starting with your website, customers judge whether or not they will even visit your store, restaurant or office.
You are also likely to reject you completely if you believe that your site does not reflect the type of experience that your business or business should offer.
No Website Means Losing so much Business
It's obvious that now if you have no website, you don't have the possibility to find out who you are and customers to spend money on your services/products.
This said, if you have a bad website it is better to have no website.
While no website equals missed opportunities, a bad website can actually be worse since it literally makes your business look bad.
A bad website is far worse than no website – but let's be clear… both are bad for business.
Wrapping Up Note!
Whether you're a single person show or work with 100 employees- your website should look like a team dedicated solely to maintaining a strong and noteworthy online presence.
It's important to "appear" versus someone updating your website every day. This is simply not necessary for most small companies.
However, it is Important to have a professional, polished website, which has good user Experience, Leads capturing mechanisms and offers customers easy browsing, Quality Visuals, high quality content, and an overall experience that engages them sufficiently to have a business with you.
Also Read…