Why Keyword Research is CRUCIAL!
Why Keyword Research is CRUCIAL for a Service Business!
Keywords are ideas and topics that define the subject matter of your content.
They are the words and phrases that searchers enter into search engines, also known as "search queries" in SEO. These are your primary keywords if you reduce everything on your page — all the images, video, copy, and so on — to simple words and phrases.
As a website owner , content creator and Service Business Owner, you want the keywords on your page to be relevant to what people are looking for so they can find your content among the results.
For Instance If you are Dental Practice In Melbourne( this is a keyword)CBD, You want many things to happen to your business via your Business website and One of the most vital is getting more Leads/patients to your Practice.
So, What you do? You start perfecting the business website SEO either yourself and you team maintain SEO OR you Outsource to a SEO Agency. What happens when we say "SEO"? Its all about Keywords, keywords .. and keywords.
What is keyword
A keyword, also known as a focus keyword, is a word that best describes the content on your page or post. It is the search term for which you want to rank with a specific page.
People should be able to find that page on your website if they search for that keyword or phrase in Google or other search engines.
What is keyword Research in SEO?
Keyword analysis Or keyword research is the process of researching common search words that people use in search engines like Google and creatively incorporating them into the content so that it ranks higher in search engine results pages (SERP).
The keyword research method entails selecting a content subject that is based on a collection of targeted keywords for which you want your content to rank.
Do Keywords matter in 2021?
Keywords remain important and useful in SEO in 2021, but they are not the most important factor. This is due to the fact that SEO is far more complicated than simply putting keywords on a page.
Furthermore, because SEO is constantly changing due to search engines' constantly updating algorithms, marketers must change how they use keywords.
Neither keyword research nor SEO are going anywhere.
Why are keywords Crucial?
Keywords are crucial because they serve as a bridge between what people are looking for and the content you're providing to meet that need.
Keywords are as much about your target audience as they are about your content, because you may describe what you offer in a Unique way than other Businesses.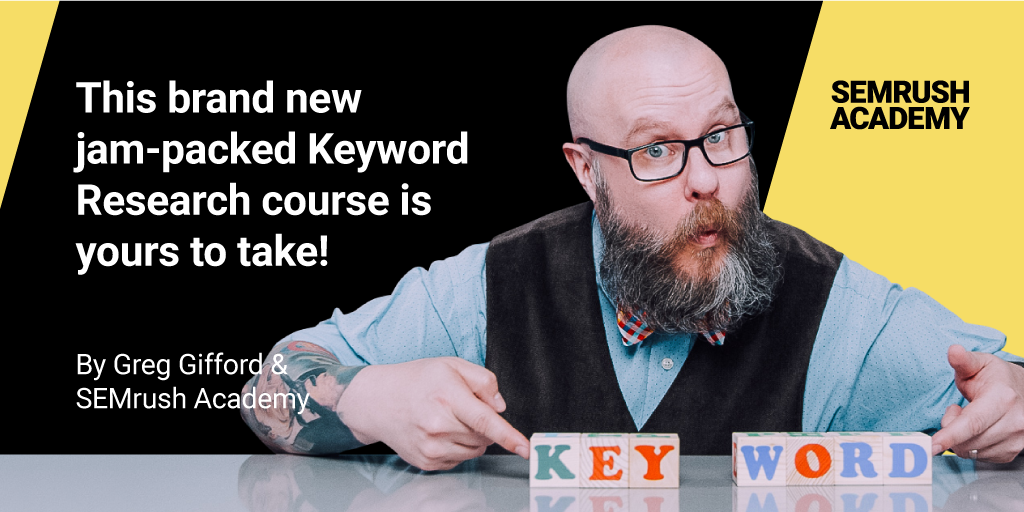 Your Ultimate Content Marketer's Guide to Keyword Research
What are examples of keywords?
Keywords are the words and phrases that people use to find what they're looking for in search engines.
For example, if you wanted to take your pup to a vet, you might type "Vet Practice near me" Or " How to Train a cavapoo Puppy" into Google Search Button.
Even though that phrase contains more than one word, it is still considered a keyword.
a valuable keyword is the one that has a high demand and low competition.
How do you do keyword research?
The first step in keyword research is to consider how potential customers might search for your Niche or Service you offer.
Then, using keyword research tools Like Ahrefs, Google Keyword Planner and so on, you can expand on those ideas and find even more keywords.
It's a simple process, but two things must be true for it to work properly:
You must be well-versed in your industry.
You must understand how keyword research tools operate and how to make the most of them.
Create a list of your core terms that best describe your site and what you are going to cover. This list should be quite short though: Don't list more than 10 terms.
Why Keywords are important for your website
While it is often possible to start with a keyword and create content around that term, there are times when your content already exists and you must figure out how to match it to keywords.
Create a "content to keyword map" to accomplish this. Creating this map can assist you in understanding the impact of your existing content as well as identifying weak links or gaps that need to be filled.
When it comes to implementing keywords into your Service pages or Blogs and other areas of your website, you really don't want to start randomly writing content that what you think might work or you like to write.
This will be just a waste of your time. Instead, you can either reach out to some SEO agency or conduct some research yourself.
When researching, you'll need to watch keywords on two criteria:
Keyword's level of competition and Volume and
How often keyword is searched on Google or other Search Engines
Wrapping It up!
To summarise, while keywords are still crucial for your website, keyword density is no longer a hot commodity. Keywords could be packed into any nook and cranny of a website to boost its ranking.
When deciding the keyword to pursue, it's important to consider not only the demand for a particular term or expression but also the amount of effort needed to achieve high rankings.
It's also crucial to consider whether the keyword is relevant to your content/niche and whether Online Searchers will find what they're looking for on your site if they use these keywords.
Will this traffic lead to monetary incentives or other organisational objectives?
Concentrate on producing original, high-quality, and timely material. Not only should the material be tailored for the keywords, but it should also be optimised for the users.
Otherwise, the material would come across as forced and deceptive.
If you are Looking at Web design and content Marketing for your service business still, and you are keen to begin the journey soon, then the Digitallydiv Agency may be a good fit.
We Help Service-Based Business Owners Like You Nail your Business content That Will Refine Your Message, Generate More Clients And Boost Your Profits
PLUS: Whenever you're ready… here are 3 ways I can help you with your next
website project
1. Free Demo Offer
Get a FREE custom Demo of your new website before you sign or pay for
anything. No cost or obligation. Guaranteed! – Click Here
2. The 15 factors to consider when hiring a web designer
Before you hire a web designer, learn what factors you need to consider – Click Here
3. Website Pricing
If you're curious to know our pricing – Click Here